Outdoor wood burners or furnaces do a great job of generating heat for the entire house and also heating your water. They are a must-have item for the cooler seasons, and the best ones on the market do a great job of keeping you warm without consuming a lot of wood.
The best wood burners with flue available on the market will produce enough BTUs of heat to keep the entire house warm without wasting wood or generating a lot of smoke. It will also be able to hold a substantial amount of water. Manufacturers usually offer some sort of warranty for these devices.
In this article, we will list the top 7 outdoor wood burning furnaces with flues. We will also discuss the warranties offered by the manufacturers for each.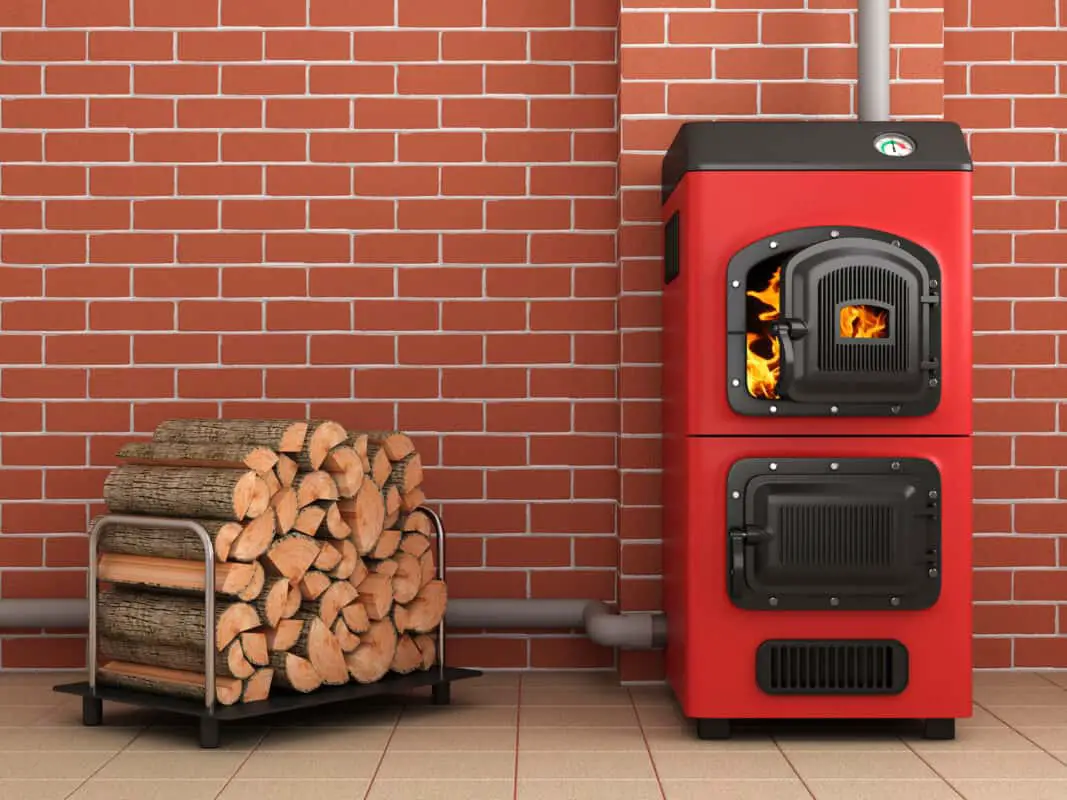 The Top 7 Outdoor Wood Burners With Flue
The first outdoor wood burner with flue on our list is the eSeries Wood Furnace by HeatMaster. It has a heating output of up to 800,000 BTUs and can hold between 130 to 555 gallons (492 – 2100 litres) of water.
The HeatMaster MF eSeries Wood Furnace is capable of burning any type of biomass, including wood and coal.
This wood burner is built with heavy-duty 409 stainless steel walls. It has a dual firebox door latch and a large round firebox. As two additional features, HeatMaster MF eSeries Wood Furnace offers optional second air injection and heat exchanger pass.
These can decrease wood consumption by 20 to 30%.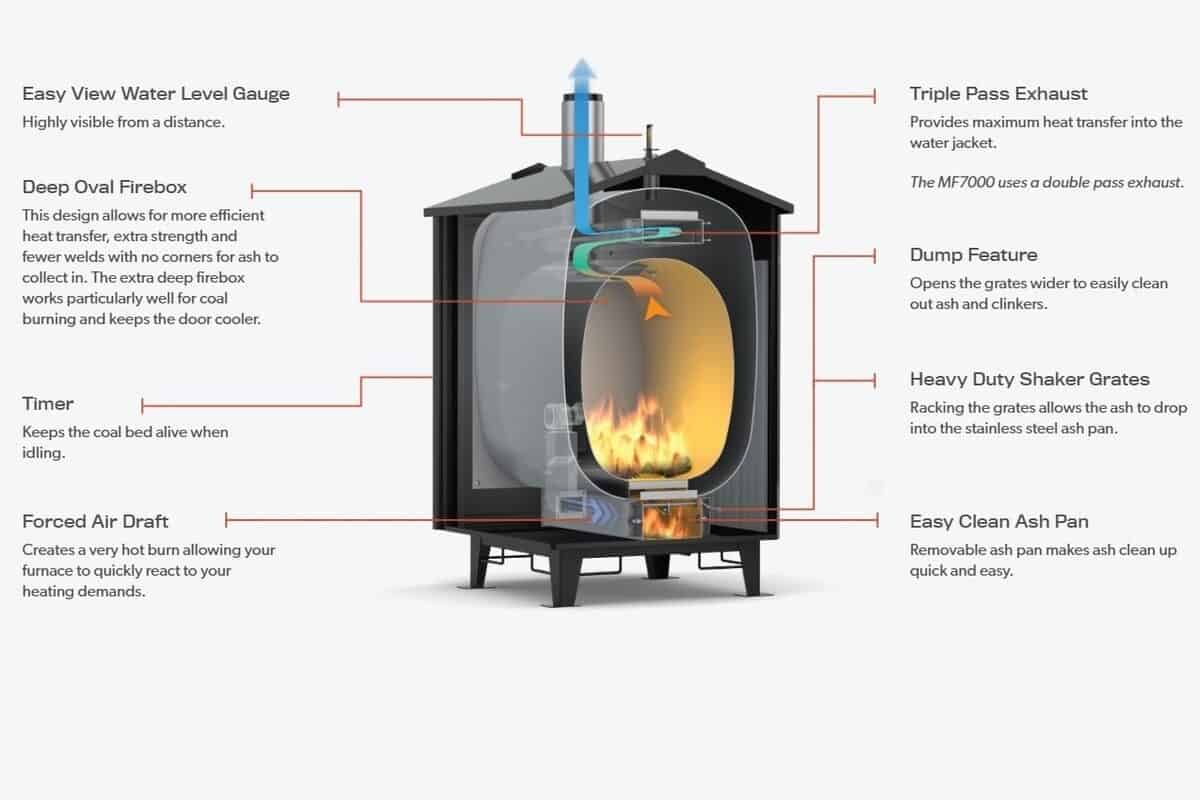 The manufacturers offer a lifetime warranty against defects in workmanship and 5 to 10-year warranties on the device itself.
Benefits
It can burn both green and wet wood efficiently.
It is easy to operate and maintain.
The Crown Royal Pristine Wood Furnace is another very popular choice for an outdoor wood burner. It is an EPA phase-2 certified furnace with a stainless steel firebox and a water jacket.
The Pristine Wood Furnace also features a firebrick refractory, which can greatly help improve its heat efficiency. In addition, it also features an insulated rear door, a firebox door, and a handy indicator for water levels in the furnace.
Not only is this wood burner easy to operate and maintain, but it is also very efficient at its job. A lot of customers have commended its amazing energy efficiency. Simply put, it can produce more heat by burning less wood.
The manufacturers offer a 20-year limited warranty on these furnaces.
Benefits
It has commendable energy efficiency.
You can expect great long term customer service.
It does a really good job of heating the house up.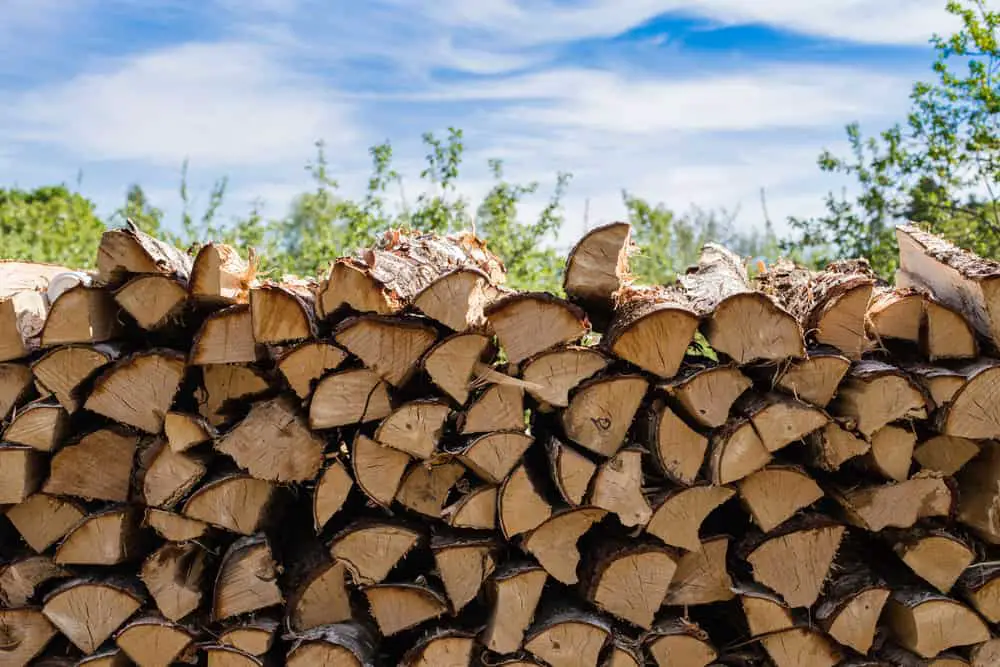 3. Nature's Comfort NCB-G Wood Furnace
The Nature's Comfort NCB-G Wood Furnace is a very efficient wood burner with an efficiency rating of 78%. It comes with a quarter of an inch thick firebox and a 3/16" thick 7 gauge water jacket.
And it is pretty good at its job. It can generate up to 500,000 BTUs of heat. The updraft gasification design means the Nature's Comfort NCB-G Wood Furnace produces a cleaner burn.
Build-wise, these furnaces are corrosion protected with a powder coat finish. The built-in ashtray makes it easier during clean up. And the Nature's Comfort NCB-G Wood Furnace also features intuitive controls, an aquastat for monitoring water level, a pump, and a blower. 
The manufacturers offer a 20-year material and labour warranty of the fire drum and a 10-year warranty on the water jacket.
Benefits
It is easy to operate
 It produces a clean and efficient fire
Yet another model from HeatMaster, the G Series Wood Furnace has a heating capacity of up to 350,000 BTUs. It can also hold between 100 to 250 gallons (375 – 950 litres) of water.
Like the MF eSeries, the G Series by HeatMaster is also constructed using 409 stainless steel. This guarantees durability.
The HeatMaster G Series Wood Furnace is easy to operate and maintain. It features multi-level insulation, and it also comes with several user-friendly features and also safety features such as a dual firebox latch and a real hinged-door that is insulated.
The manufacturers offer a prorated lifetime guarantee that decreases to 10% coverage at the end of 20 years and stays at that amount after that. Customers have also praised the company's customer service.
Benefits
It is easy to maintain
It has a good energy efficiency
It produces less smoke
It offers great long-term customer service
Next on our list is the Hawken Energy Greenhawk outdoor wood burner. It is an EPA-qualified wood furnace that features Hawken's own improved gasification technology that can vastly improve the furnace's energy efficiency when using seasoned wood.
Build-wise, the Hawken Energy Greenhawk wood burner uses A36 structural carbon steel. While this does make it durable, it also means it is somewhat susceptible to corrosions. This can, however, be prevented by treating the water that is being put in it.
Since A36 structural carbon steel has a much higher heat transferring capacity than stainless steel, this furnace is able to produce the same amount of heat as other models using a much less amount of wood.
The manufacturer offers a 15 year prorated warranty. For an additional price, buyers have the option to buy up extended warranties.
Benefits
It offers great energy efficiency
It is EPA-qualified
It comes with the option of extended warranties
The Polar Furnace G-Class Wood Furnace is another great Outdoor wood burner that offers downdraft gasification technology to increase combustion efficiency as high as 99.5%. This furnace is easy to install and is also easy to operate.
One of the coolest things about the Polar Furnace G-Class Wood Furnace is that it includes the company's special auto-cleaning system that can make cleaning up very easy.
The burner comes with a smoke "X-tract" system that reduces the amount of smoke and prevents any from blowing towards the house. Furthermore, the built-in "Strong-Wall" system does a great job of preventing corrosion in the fire chamber.
The manufacturer offers a 15-year limited warranty on this furnace. In addition to this, they also offer a 1-year warranty on all repairs and a 4-year warranty on leakage related damages. 
Benefits
It is easy to clean and maintain
It offers up to 99.5% combustion efficiency
It has great energy efficiency
The seventh and final outdoor wood burner with flue on our list is the Heatmor X Series furnaces. They are built from 409 stainless steel, so you won't have to worry about this furnace corroding anytime soon.
One thing buyers must be aware of is that the Heatmor X Series furnaces are not gasification furnaces. Some users actually prefer this. And a traditional furnace such as this does have some advantages to it. Since there are fewer moving parts, it's less likely something will go wrong.
The manufacturer offers a full 5-year warranty followed by a prorated additional 15-year warranty. After 20 years, this comes down to 10% and stays at that amount.
Benefits
It has a corrosion preventive build
It can burn unseasoned firewood well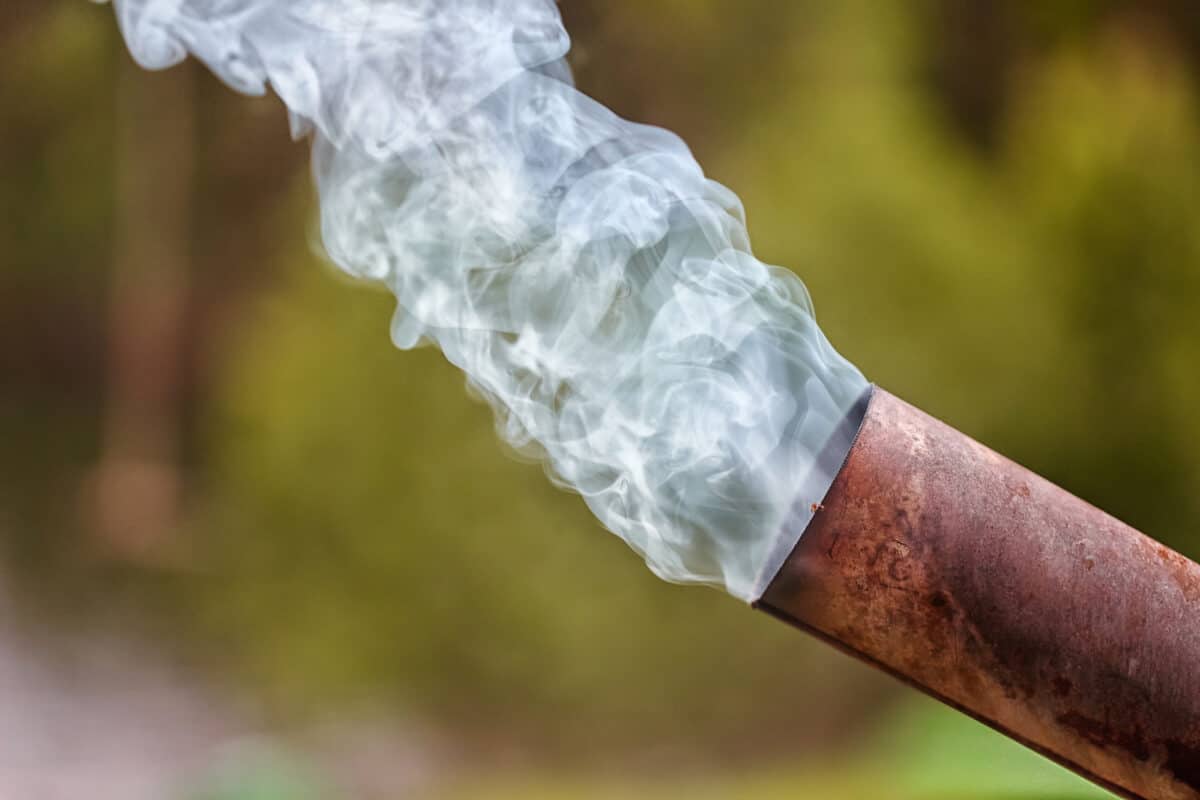 Fueling Your Outdoor Wood Burner
While using an outdoor wood burner will save a lot of money, it still requires a fuel source. Fueling your outdoor wood burner can be time-consuming, but there are some tools and best practices to keep that time down to a minimum.
You'll need to be splitting plenty of logs and wood, and getting a log splitter can help save you a lot of time and keep your firewood rack overflowing.
You can click here for my post on some of the best budget wood splitters. But of course, you can also use a good old fashioned axe.
Storing Your Wood
Don't throw away your efforts by carelessly piling your firewood out in the open. Instead, follow this process:
Stack your firewood in a clean, accessible, and dry place.
Ensure the place is elevated to prevent firewood from absorbing moisture from the ground. It also keeps your firewood out of reach of destructive insects.
Make sure there is enough space for air circulation in between your stacks of firewood.
Make sure your storage area is some distance away from your living quarters. Stacks of firewood are likely to attract small animals and creepy creepers.
Storing your firewood properly is crucial. I wrote a post reviewing some excellent firewood racks with roofs and/or covers, you can check that out by clicking here.
How Much Wood Does A Outdoor Wood Boiler Use?
Determining how much wood is need from a wood burner/boiler depends on a bunch of factors, such as:
are you heating the entire home?
what is the outside temperature?
are you using it every day?
is there floor heating?
how efficient is the model?
how big is the home?
are you heating your water?
total number of heating zones?
But, a cookie-cutter type of answer would be this:
 "The standard rule of thumb is that a 1,000-square-foot home will use three cords of wood for a season," she says. "If your wood-burning stove is super high-efficiency, or if you live in a more moderate climate, you may need less."

 Fireside Hearth & Home
Keep in mind that a cord of wood incorporates the volume of some air space. The amount of solid wood in a cord varies depending on the size of the pieces, but for firewood it averages about 85 cubic feet.
Maintaining Your Outdoor Wood Burner
Outdoor wood burners with flues are a big investment and it's worthwhile making sure that investment stays protected and operating optimally.
Wood boiler water treament products, such as this one (link to Amazon) help protect and treat:
You'll notice in the video the individual is wearing a protective mask. This is a great safety product to have if you are going to be working with an outdoor wood burner, especially when cleaning it.
You can pick up these sorts of safety products on Amazon, check them out by clicking here.
Conclusion
We reviewed seven different outdoor wood burners in this article. These devices can really help keep our homes and water warm during the winter. 
The buyer must be mindful of their energy efficiency, the material used on the build, and the specific requirements to maintain each. Many outdoor wood burners/furnaces offer plenty of additional features such as aquastats for monitoring water levels and conditions. Make sure the model you choose offers this. 
Finally, since these are all very expensive purchases, most manufacturers offer some sort of long-term warranty.