Fire is one of the oldest discoveries that help people all over the world every single day. How frustrating is it when you plan a campfire with friends just to have it rain the day before and end up with wet wood? Thankfully, there's a great way to save your wood and save the party. 
Here are some of the best firewood racks with roofs on the market:
Last update on 2022-11-21 / Affiliate links / Images from Amazon Product Advertising API
If you are interested in finding the perfect firewood rack for you and your family, then I hope you find this article helpful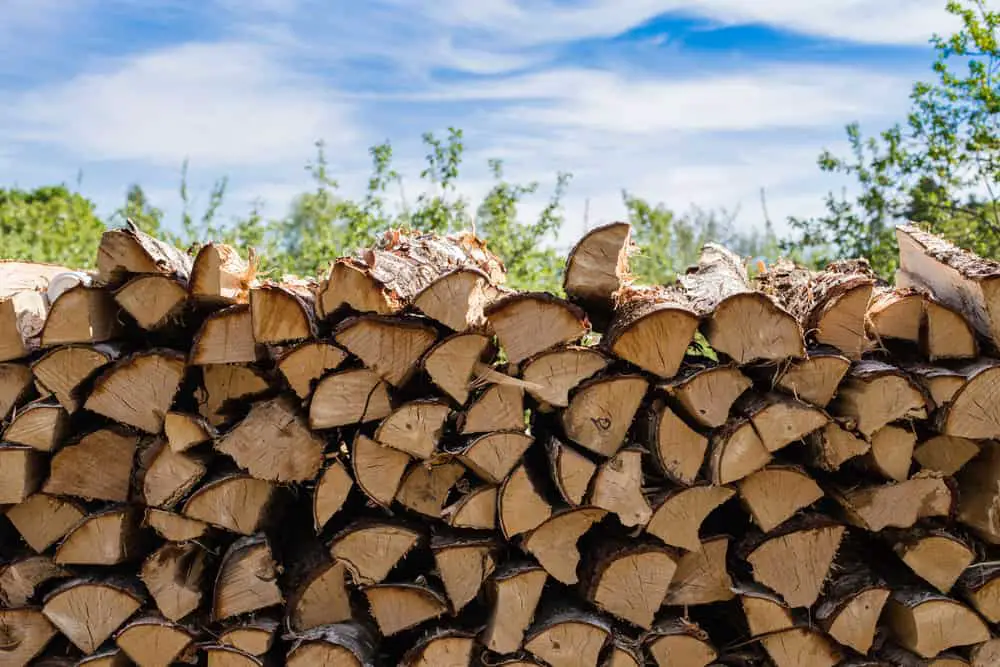 Best Firewood Rack With Roof 
You may have noticed from looking at the table above that Woodhaven is the go to firewood rack with a roof when shopping on Amazon.
In case none of those meet your needs I've included another list and section for of firewood racks with a roof available on Wayfair.
Some of the benefits of choosing Woodhaven for a firewood rack include:
Quality Steel and Precision Manufacturing make an Excellent Firewood Rack• Simple Assembly
Proudly made in the U.S.A. (cover imported) by legal American workers. We follow all EPA, OSHA, and employment regulations
Heavy-duty steel tubing provides a heavy, strong firewood rack that keeps your firewood off of the ground• Aircraft quality precision drilled holes – no loose ends on a Woodhaven® Firewood Rack
Black, textured, baked-on powder coat finish, the best finish and environmentally friendly
Arc welded end sections, try finding another firewood rack this strong and stable 
All Black Plated Stainless Steel Nuts and Bolts provides superior rust protection and an aesthetically pleasing look
Factory-installed custom tubing caps on all exposed ends, guaranteed to stay in place. Our unique cover design protects the top 12″ of firewood, and automatically adjusts for the amount of firewood in the rack
Every unit includes the cover 
Full covers are available for the 1/8 Cord to 3/4 Cord sizes 
On Amazon, you can find Woodhaven firewood racks with covers in a bunch of sizes, including:
Budget Firewood Rack with Roof
You don't have to be limited to Woodhaven when looking for a firewood rack with a roof. I included a more budget-friendly option in the top 5 picks, which is the Sunnydaze 4-Foot Firewood Log Rack with Cover Combo.
This log rack still provides some impressive value for its lower cost, including:
measures 49″ x 13.5″x 48″
cover measures 50″ x 22″ x 38″
cover made of polyester with easy access toggle cord
weighs 16 pounds
easy to assemble
Sunnydaze, like Woodhaven, offers a lineup of racks in different sizes. Here's a comparison between the two.
Last update on 2022-11-21 / Affiliate links / Images from Amazon Product Advertising API
Last update on 2022-11-27 / Affiliate links / Images from Amazon Product Advertising API
More Firewood Racks With Roofs
If you search Amazon for firewood racks, you're pretty limited. For the most part, that's ok, because Woodhaven offers great quality and Sunnydaze is a great budget-friendly option.
But if you're looking for more choices or more racks to make comparisons with then I'll share some of my research done over on Wayfair.com.
One great option for firewood storage is steel racks or really any other kind of metal. Metal makes for a cheaper alternative to stone while remaining very sturdy and durable. Here are a few of the best metal racks you can buy.
This compact log store is an excellent option for anyone with large amounts of wood but small amounts of space. This rack is conveniently designed to fit almost anywhere without disrupting too much space. 
This rack comes in two beautiful colours, mocha, and anthracite, so they will match virtually any other outdoor furniture you may have. The roof of this rack is slanted, so not only will it keep your firewood dry, but it will also prevent water and/or snow build up on top of the rack.
You can even adjust the angle of your roofs slant to fit your specific needs. 
The front and back of this rack are open to allow airflow while still keeping your firewood dry. With 60% five star reviews, this rack is a well-liked rack perfect for all your firewood storage needs.
This heavy-duty rack is perfect for serious lumberjack. Not only does this wood store come with a sturdy rack, perfect for storing all wood- from twigs to logs- it also comes with a tool shed intact. This makes it the perfect location to store all of your wood and wood cutting appliances. If you don't cut your own wood, then this shed is a perfect place for any kind of outdoor storage. 
This rack is made of 20% thicker steel, making it heavy-duty and durable. Additionally, this shed is made up of entirely grooved walls, making it that much stronger. Even the paint contains galvanized steel, adding to the longevity of this product. You never have to worry about the wind taking this rack, and you can sleep soundly knowing it won't succumb to the elements. 
With a 5 star rating, this is one of the best wood storage units on the market. It's perfect for all your wood storing needs.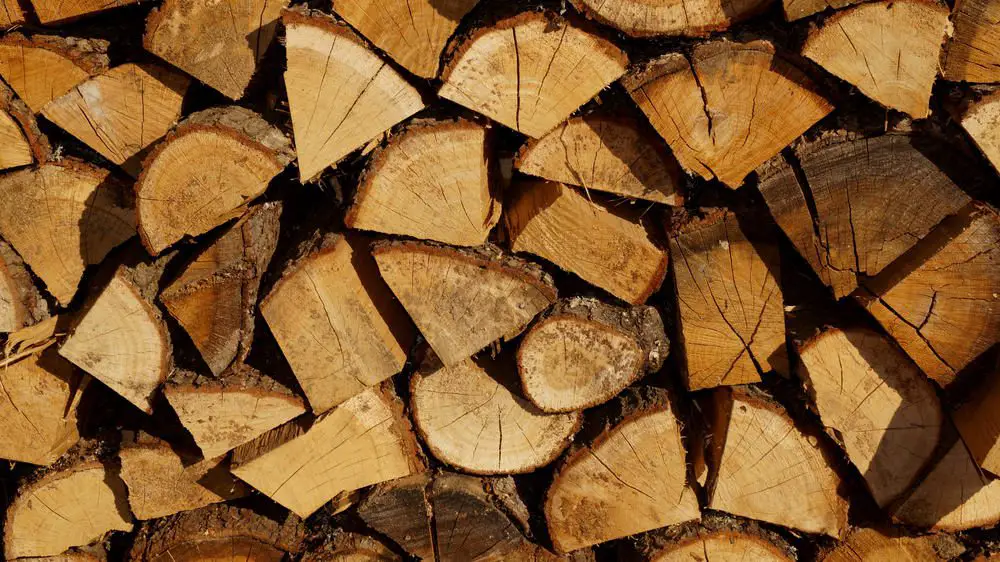 This firewood rack is one of the best money can buy. Its grey design makes it look sleek anywhere you may place it. It is super easy to assemble, so you can avoid any back-breaking work.
This firewood rack is super durable as well. Made with galvanized steel with added support beams, this rack is made for longevity and your toughest storage jobs.
Plus, as an added bonus, the roof of the rack is slightly slanted, so rainwater drains off with ease and doesn't accumulate on the top of the rack.
This log rack is perfect for anyone looking for something practical that can also add some spice and style to their outdoor decor. This artsy piece, which comes with a cover, can hold you wood sturdily while maintaining the aesthetic of your outdoor space.
Too many times, you have to choose between practicality, style, and price, but luckily with this firewood rack, you can choose all three! This rack will organize your wood, keep it dry, add style to your space, and won't break the bank while doing so.
If you're on a tight budget, this is a terrific option.
More Types of Firewood Racks
Another great alternative to metal firewood racks in wooden racks. Wood provides another sturdy option for storing your firewood while providing a rustic and stylish feel. Here are just a few excellent options if you're looking for a wooden firewood rack.
This log rack provides a unique experience because it is totally customizable to your wood storing needs. It comes with detailed instructions on how to assemble your very own wood rack customized to your preferred dimensions. All you have to do is provide the two by fours. 
Although this rack does not come with its own roof, it is easy to add your own, since it is easily customizable. Simply add a piece of slanted plywood to the top of your completed rack, and you have a roof!
Because this rack is so individualized, it is easy to get exactly what you want out of this rack. It is perfect if you're handy. If you're not, however, don't fret! The in-depth instructions will help you assemble your very own customized rack with ease!
Of course, you can always DIY if you want a DIY firewood rack:
This is another excellent option to satisfy your wood storing needs. This rack is made mostly of plastic but then reinforced with metal to add some extra strength to the structure. This rack includes a slanted roof, so rain rolls off without dampening your firewood.
Additionally, this rack is tall and thin, rather than the wider racks you've seen previously in this article. If you are short on space, this may be the perfect rack for you.
This rack's height allows for maximum wood storage, without taking up too much floor. Additionally, it has an included floor and allows for super-easy assembly, making it the perfect rack for small areas with large amounts of firewood.
Firewood Rack Covers
Heartbreaking as it may be, sometimes the most beautiful firewood racks come without roofs, leaving your wood exposed to the elements and unusable after a brief rain shower.
However, there is a simple solution that allows you to have the beautiful rack you have your eye on while still having a practical way to keep your wood dry: firewood rack covers!
This beautiful log rack cover can fix your problem as fast as you can say "free shipping." With this cover, you no longer have to compromise beautiful furniture for functionality. Now, you can have it all! 
Designed with rip and grip tabs along the front of the cover, this cover makes loading and unloading a breeze, while still keeping your wood totally dry.
This cover is lined for extra protection and has reinforced seams. In addition to this, this rack has a built-in air vent that prevents any condensation from building up on the inside of the cover. It is truly the perfect solution to the functionality vs. aesthetic problem.
If this cover doesn't suit your needs, or you simply want to see more colours, styles, dimensions, etc., check out more firewood rack covers here. 
Conclusion
Wet firewood is never any fun, so save yourself some frustration! Next time you have a campfire, need to heat your house or have any other fire-related need, don't settle for wet, soggy wood.
Find yourself a roofed firewood rack today and never worry about your firewood having to brave the elements again!
Last update on 2022-11-27 / Affiliate links / Images from Amazon Product Advertising API