Ever wondered if there are places in the world that have zero mosquitoes? There are only two places in the world with zero mosquitoes, Antarctica and Iceland. However, there are still plenty of areas around the world that have close to zero mosquitoes that are worth mentioning.
Have you ever planned a summer outing, dutifully putting on bug spray, only to still be bothered by mosquitos? There are theories on your blood type, the colors you wear, and countless hacks on how to divert these pesky bugs. But what if you could travel to a place that was mosquito-free?
To help you narrow down your list for a bite-free vacation, I've compiled a list of mosquito-free and nearly mosquito-free locations throughout the world.
So be sure to read on to learn where you can go to beat these bothersome insects.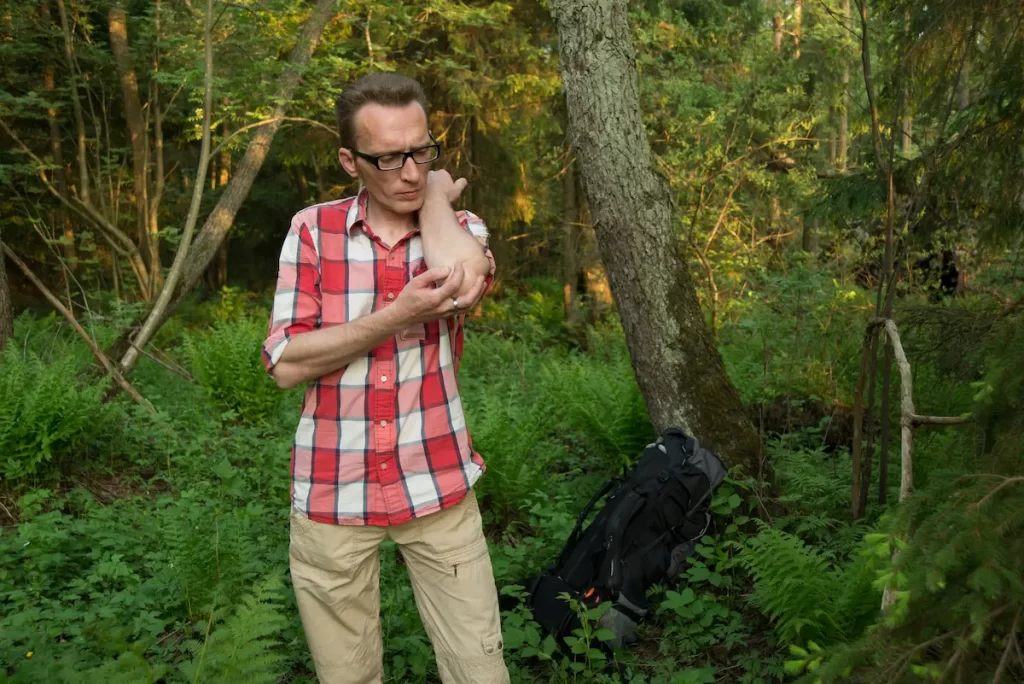 Related Reading: Are Mosquitoes Herbivores or Omnivores [ANSWERED]
Antarctica
Yes, people really do travel here on purpose. Yes, the conditions here are too dry, cold, and windy for humans to live here long-term. But it's also too extreme for mosquitoes to survive. Mosquitoes aren't equipped with the mechanisms needed to burrow, eat, or fly in the conditions present here. 
If you ever find yourself as one of the researchers or scientists visiting Antarctica's research stations, you can take comfort at least in knowing you won't be bothered by mosquitoes. 
Iceland
Iceland is the only other place on Earth where mosquitoes don't exist. There are theories on why this is true, but currently no definitive answer. It may have to do with a unique composition of the water and ground or the oceanic climate, but whatever the case, mosquitoes don't take up residency here.
However, you may want to travel here quickly. Although mosquitoes have yet to appear in Iceland, there is always the chance that the pesky bug finds a way there. And once there, the mosquito is bound to adapt to the climate.

So, while there may be some biting midges there, you can be sure to enjoy the views without swatting at mosquitoes.
Chile
Located along the western edge of South America. Because of the climate and low temperatures here, the presence of mosquitoes is here is low.
The temperature has a range of seasons varying from 38 to 86 degrees throughout the year. While here, the location boasts of botanical gardens, zoos, expansive swimming pools, and of course, an array of cuisines. 
Russia
Most places in Europe have a lower concentration of mosquitoes. Russia is another country to visit where you will have to worry less about mosquitoes, and can spend more time relaxing outdoors.
While trekking outside, explore locations like Gorky Park, Kizhi Island, or the waters surrounding Peterhof Palace.
Depending on your preference, it's probably best to visit during the summer. The winters can be long, windy, and cloudy with temperatures dipping to 12 degrees. However, the summers peak out at about 86 degrees making for a comfortable trek around town.
London, England
Surprising as it may be, because of the surrounding large bodies of water, London does not support a dense population of mosquitoes.
Though it lacks mosquitoes, it does make up for it in rainfall. The average temperature year-round is about 54 degrees. So be sure to keep that in mind when traveling. You can pack rain gear instead of all the bug spray.
Disney World, Florida
Stands out on the list because this amusement park isn't naturally free from mosquitoes. However, the resort has taken great measures to ensure your experience is truly magical. They have mosquito-mitigation plans in place, including the elimination of standing water within the park grounds.
So rest assured, while you are taking in the sights, there will be no mosquitoes hitching a ride on your vacation gear.
It can get pretty humid during the summer months. And the winter months are generally mild. The coldest is about 70 degrees in January with the highs topping around 87 degrees in August.
High Altitude Locations
When you are visiting destinations about 6,500 you not only get a new vantage point. You also reap the benefits of significantly reduced populations of mosquitoes. The following locations offer swat-free strolls
Bogota, Colombia: spring-like weather year-round
Arequipa, Peru: short rainy season, mild weather
Puebla, Mexico: full of cafes and sunny and temperate weather
Locations In the United States
If you are looking to stay within the continental United States, there are a few states that boost a low population of mosquitoes.
Albuquerque, New Mexico: an array of restaurants and the Petroglyph National Monument
Salt Lake City, Utah: take in the mountain views, shops, and museums
Hawaii: an immeasurable amount of snorkeling, hiking, shopping, and sun-bathing
Denver, Colorado: hit the Red Rocks Park, amphitheater, and hiking
Sedona, Arizona: hiking, mountain biking, and iconic red rock formations
Portland, Oregon: revel in the Portland Japenese Garden
Bandon, Oregon: lots of wildlife, tidepools, and surf
Sisters, Oregon: hike or swim in the low humidity
Related Reading: 11 Worst Places in the World with Mosquitoes
Malaria-Free Mosquitoes
While these locations do have a presence of mosquitoes, and there is no guarantee you won't get a few nips, you won't have to worry about catching malaria. The mosquitoes here are free from disease. 
The Seychelles: in the Indian Ocean, near Madagascar. Temperature levels out around 80 degrees year-round.
French Polynesia: a group of islands near France including Tahiti. Known for tourism. Weather ranges from about 70 to 90 degrees throughout the year.
New Caledonia: located in the Southwest Pacific Ocean. Weather ranges 70 to 90 degrees year-round.
So, when looking for a place to visit for your next outdoor excursion, you do have a few options to consider. You can stay within the United States, or travel aboard to high-altitude locations or more isolated islands.
And while only two of those locations will give you a completely mosquito-free experience worldwide, you aren't out of luck. Many of the locations on this list boost such low populations of mosquitoes, you might not even notice them during your stay. So substitute that bug spray for an extra souvenir.
Continue Reading: 7 Beetles in Wisconsin – What to Know & How to Spot!