Taking good care of your garden is not always an easy thing to do. That's because you need to pay attention to numerous factors to ensure that your garden remains healthy.
When I first became a homeowner, after years of renting, the idea of gardening and maintaining my garden and yard was a little overwhelming.
I was really tempted to just hire a landscaper, until I saw the cost!
Here are 10 effective garden maintenance tips, which you can follow, in order to make your life easy while taking good care of your garden.
You might be amazed by the positive returns that these easy to implement garden maintenance tips deliver at home.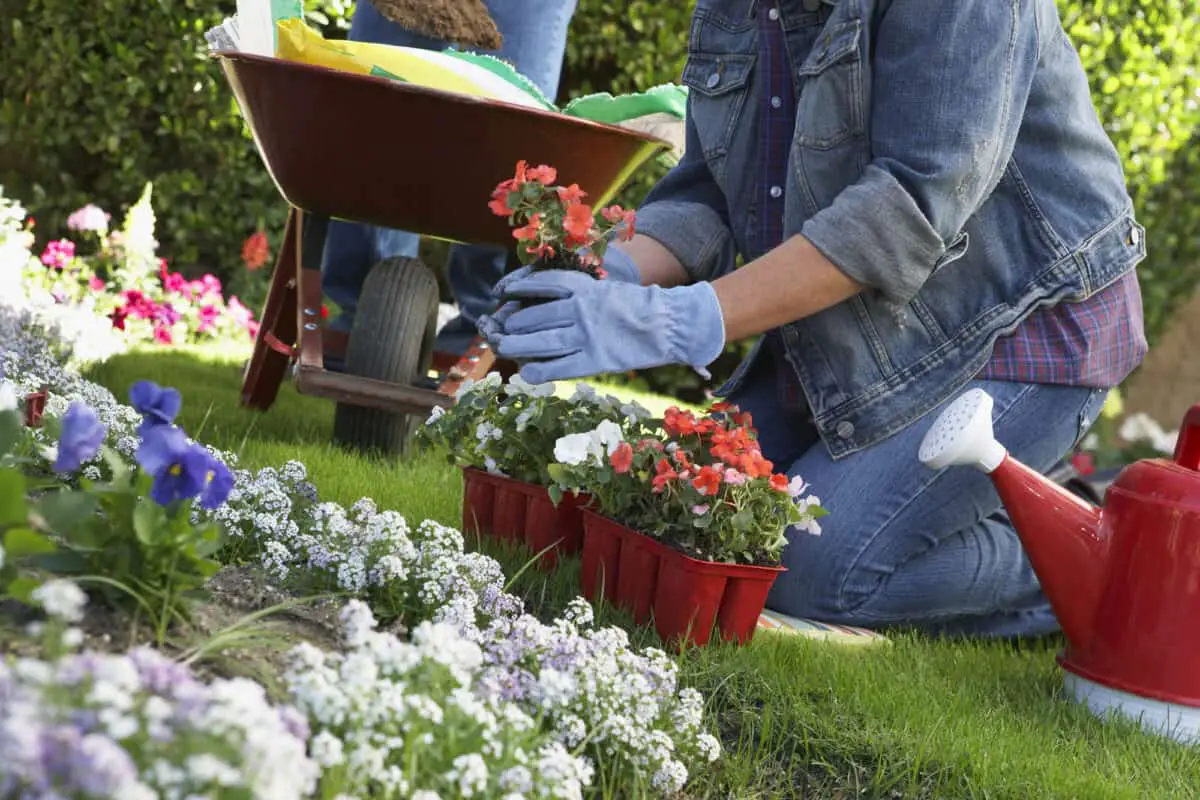 Related Reading: Keeping Neighbor's Ivy Out of My Yard (4 Tips)
10 Must-Know Garden Maintenance Tips
Alright, let's take an in-depth look at these gardening maintenance tips. There are of course plenty more garden maintenance tips, but these should help get you started with maintaining your garden.
1. Choose hearty plant species
You should focus on garden maintenance right from the time you purchase your seedlings or planters.
Before you purchase is when you should start thinking about which plants are best for the environment in which you will be planting, as well as the level of effort you wish to expend on your garden.
Although it seems obvious, the plants you buy should be healthy as well. You should also refrain from planting any invasive and/or fast-spreading variants.
This is because it is quite difficult to maintain/restrict the growth of these types of plants and they are likely to overtake the confines of your garden (possibly choking out other growth).
You will be able to make your life easy by choosing sturdy plants right from the beginning.
Here are some of the hardiest perennials:
Astilbe
Hellebores
Hosta
columbine
Daylilies
Gailardia
Yarrow
2. Pick your vegetables and fruits clean 
You need to pick all the vegetables and fruits clean during the harvesting process.
In other words, you should remove the entire plant when it is ready to be harvested. If you leave the fruit or vegetables to overmature, you will be slowing down the production and preventing healthy future growth.
Always try your best to pick all of the growth until the plant is "clean". You will not have to use any special tools to pick the plants clean.
You just need to wear proper gardening gloves, have patience, and a bit of time and you will be able to get the job done.
3. Tackle all the pests 
Pests can lead to massive destruction for your garden. Therefore, you should come up with a proper strategy, ahead of the growing season, of how you will tackle any pests that you find in your garden.
This can be prepared by assessing the types of pests that are likely to occur in the area in which you intend to plant your garden (i.e. if you have seen a certain type of insect or small animal that is likely to cause future issues for your garden).
You should never ignore even small insects as they can also lead to issues for the health of your garden.
Whenever possible, you should detect all the pests that may live in your garden early and take appropriate measures to get rid of them or, even better, prevent them from taking hold altogether.
For example, if you intend to plant a raspberry bush and have chipmunks in your area, you may wish to put up a frame of chicken wire surrounding your bush before it bears fruit to prevent critters from eating all of the berries before you can harvest them.
4. Deadhead all the flowers 
The deadhead process is also referred to as pruning. It is better for the health of your garden than trimming the flowers.
It ensures that the buds are not soaking up any energy once they have passed their growth expectancy. Along with that, you will be able to get the plants to bloom again.
If you have flowering shrubs and annuals in your garden, you need to ensure that you are deadheading them throughout the entire year.
The best tool for deadheading is a good pair of garden gloves for you to use to pull all of the dead flower heads from the plant or bush.
The deadheads can be left to become mulch at the base of the plant, furthering the health of your garden.
5. Pay attention to mulching 
Proper mulching is one of the most straightforward garden maintenance tips for you to keep in mind.
You will need to create around a 2-inch deep layer of fresh mulch around the base of new plants at the time of planting.
Then, you will need to keep that layer nice and moist but not wet, so that it provides a barrier over the roots of the plant and protects against sun and heat and nourishes the growth of the plant.
At the time of planting and mulching, you must ensure that you pull all the weeds to prevent them from taking root and choking out health growth in your garden bed.
6. Water your garden on a regular basis 
Watering the garden on a regular basis seems like a very obvious garden maintenance tip.
However, we often see how some of the garden owners fail to pay attention and fail to set up a regular watering schedule as they become busy.
At the time of planting, you should have a clear understanding and a plan of how frequently and for how long you will water your garden.
You should only water the plants a few times a week, less frequently if you are in a damp area that receives a lot of rain naturally.
Some varieties will require more or less water than others and should be planted in like clusters so that those which need a higher amount of water are grouped and vice versa.
This will allow you to water the plants accordingly as you move through your garden.
7. Plant summer bulbs 
Planting summer bulbs in your garden is another effective maintenance tip that you can consider to allow for a beautiful garden into the fall season.
Some of the best summer bulbs available for you to consider include dahlia, calla, and canna.
Once you plant them, you will be able to enjoy blooms long past the time when your spring flowers have waned.
These summer bulbs will be able to remain in bloom, even under extreme heat, making them great candidates for planting in hotter and drier climates.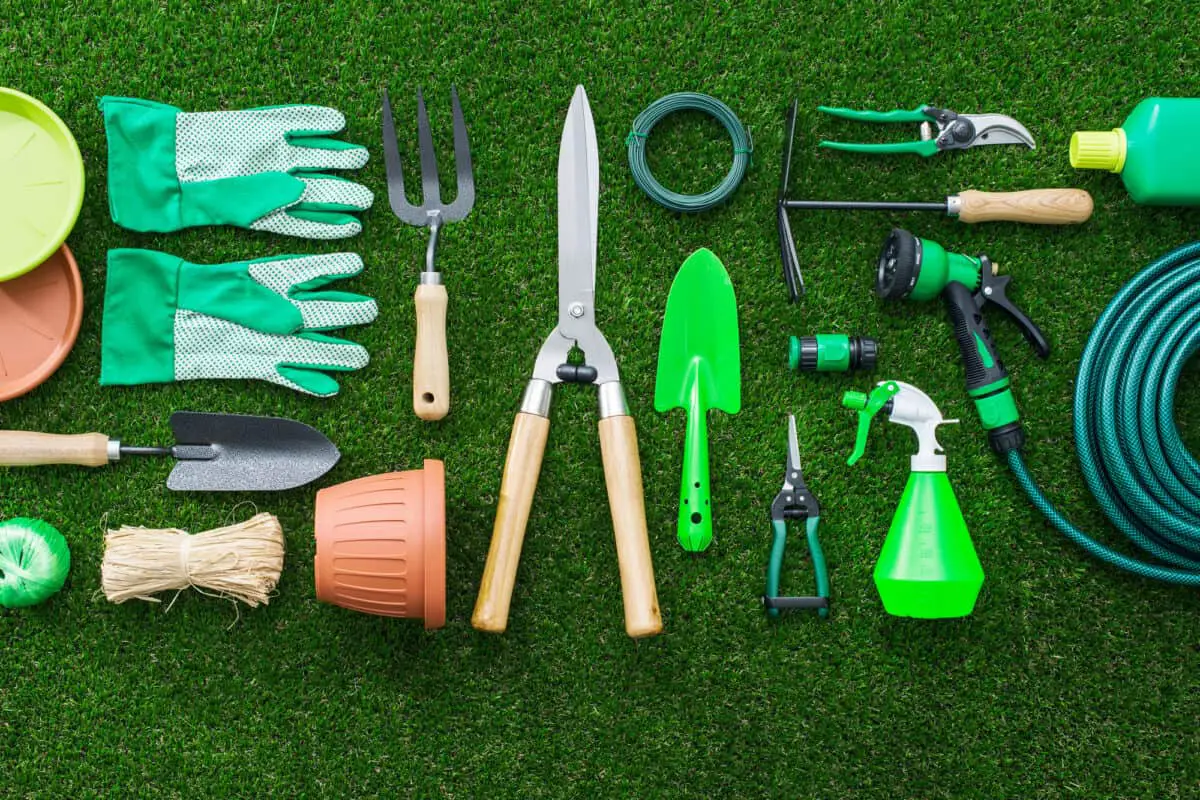 8. Use the right tools 
While planning for planting your garden, make sure you have the correct tools to ensure you are able to maintain it throughout the growing season.
If you don't have the right tools, you should think about investing to purchase them ahead of planting, to prevent a situation where you lack the correct implements to ensure the health of a plant during the growing season.
Proper tools will go a long way towards ensuring the health and beauty of your garden.
Some of the tools that you should invest in include; a rake, gardening gloves, a shovel, a spade, a garden fork, and a trowel (along with proper dirt and mulch and/or fertilizer).
You don't have to purchase all these tools at once. You can just focus on the basics to start and then think about adding more specialized tools as you become more comfortable taking care of your garden.
The right tools will make taking care of your garden much easier.
Last update on 2023-01-22 / Affiliate links / Images from Amazon Product Advertising API
9. Properly fertilize the plants 
You must make an effort to properly fertilize all the plants that you have in your garden, according to the recommendations for each plant or bush.
This is where it is of benefit to understand the correct time of the year to fertilize as well.
It is believed, by gardening experts, that mid-summer is the ideal time of the year to fertilize the lawn and garden.
You should stick to this schedule unless otherwise recommended at the time of purchasing your plants. 
10. Get ready for fall gardening 
At the end of summer season, you should be ready to proceed with fall gardening.
You will be able to get the fall garden plants planted in your garden in the last month of summer.
Then you will be able to ensure their growth, along with the reduction of temperature.
Frequently Asked Questions
What are the best low maintenance shrubs?
If you want a low maintenance garden then you'll want low maintenance shrubs.
Here's a short list of some of the lowest maintenance shrubs for those who want their garden to look great without all the work:
Franklin's Gem Boxwood
My Monet Weigela
Fox Red Curly Sedge
Dwarf Japanese Garden Juniper
Magic Carpet Spirea
What is the best low maintenance ground cover?
Ground covers can be beautiful but can also require a lot of maintenance. If you want to reduce that maintenance, then considering using one of these ground covers:
Heuchera
Brass Buttons
Creeping Jenny
Creeping Phlox
Vinca Minor
What Is the Difference Between Landscaping & Gardening?
If you're new to gardening and have been researching for tips and guides you may have become confused how gardening is different than landscaping.
Both share some similarities, such as design, planning and maintenance.
Landscaping, however, has much more to do with visualizing and planning outdoor spaces.
Gardening involves more of the "nitty gritty", that is, the planting, weeding, replacing and harvesting.
Landscaping is like the "dreamer" and gardening is like the "doer".
What are the 7 principles of landscape design?
If you're just getting into gardening and landscaping then you've probably heard about the "7 principles of landscape design". These principles can also apply to gardening, and they are as follows:
Simplicity
Variety
Balance
Emphasis
Sequence
Scale/Proportion
Unity
Related Reading: How to Keep Quail Out of the Garden (for good!)
Conclusion
Keep all these garden maintenance tips in mind to make it easy to take care of your garden at all times and make sure that it looks beautiful and healthy, year-round.
Always plan ahead and recognize what type of gardener you want to be, the type that lives in their backyard as long as the sun is out, or the type that wants to plan it and forget it!